CONTADOR ATTACKS EL ANGLIRU
Words:
Isaque Kirschner
Photography:
First image by McBeard www.beardyscaravan.com and second from Trek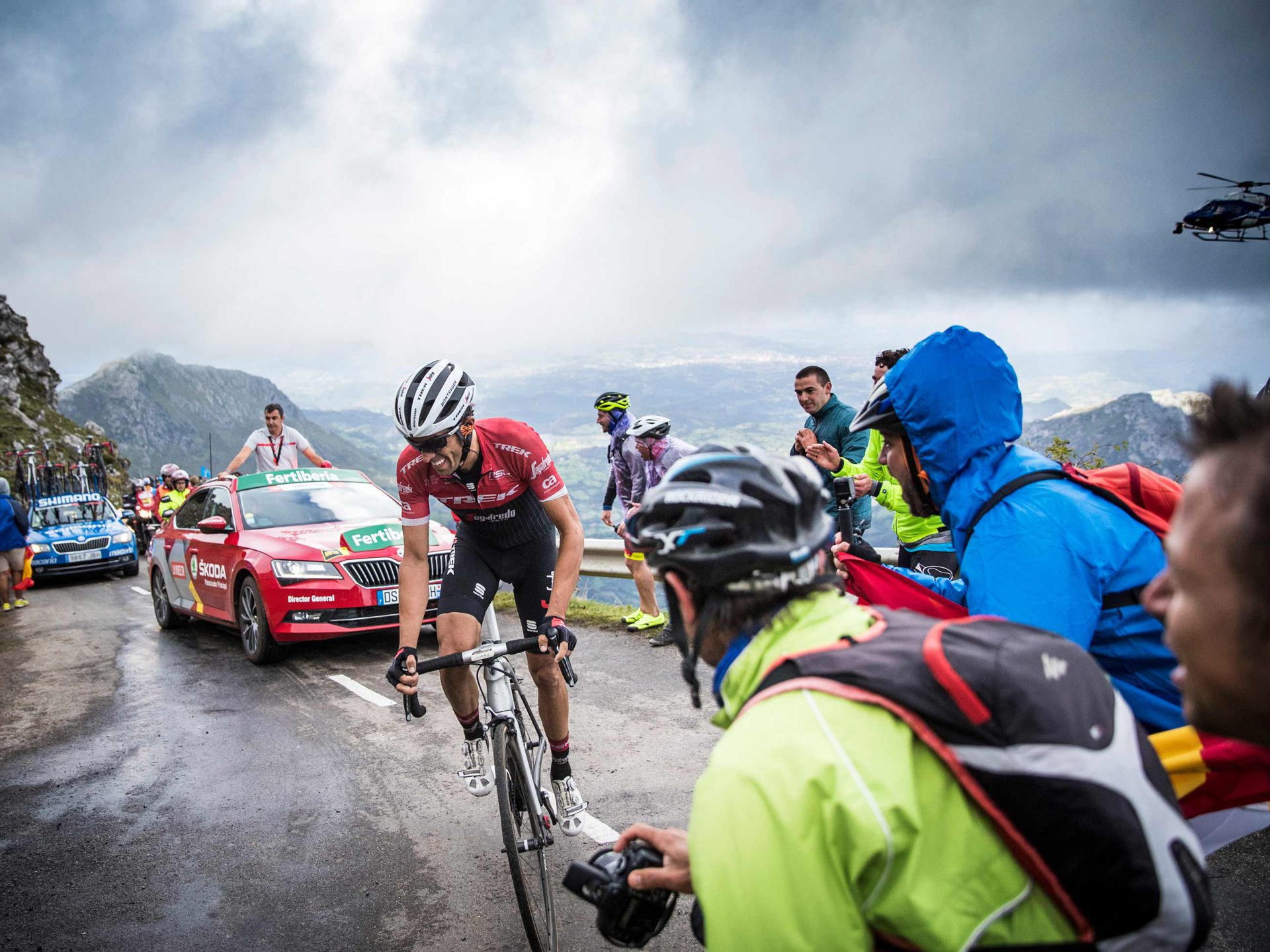 The dramatic last attack of Contador up EL Angliru.
Everyone knew he was going to give everything on the Angliru, if he had the legs and the right timing was the question we had. But Contador delivered, like a performance mixing poetry and rock'n'roll he danced up the most of the last part of the Angliru in style and with the grit and strength of mind that we admire.
Thanks Contador!! We will miss your attacks, victories and brilliant climbing!!